The Producer Pro Bundle
The ultimate collection of 25 online courses offered on Warp Academy
Essential Education
Courses cover every topic imaginable, including live basics, sound design, mixing and mastering, music theory, live performance, DJing, remixing and so much more!
Ableton Certified Training Center
Who you learn from matters. Our certified trainers at Warp Academy are the world's foremost experts on Ableton Live and music production.
$3,411.00 USD Add to cart
Instant, lifetime access to all 25 courses.
Learn from the Pros
If you want to powerfully invest in your education as a musician, then look no further than Producer Pro Bundle on Warp Academy!
The Producer Pro Bundle is the ultimate collection of 25 online courses offered on Warp Academy, taught by Ableton Certified Trainers and industry pros!  These 25 courses offer an incredibly comprehensive library of education that is guaranteed to help you fulfill your musical dreams!
Our trainers spend hundreds of hours polishing these courses to be nothing short of earth-shattering. Each course in the bundle is jam-packed with practical knowledge, explantations, and concise breakdowns of why things work the way they do.
We know you're busy. To achieve your goals, you pack your days and nights full to the brim. With Warp Academy, you can learn what you want, when you want, at your own pace. Watch a tutorial while riding the bus to work, catch a lesson right after school, or cram in a late night course with a pair of headphones—from anywhere in the world.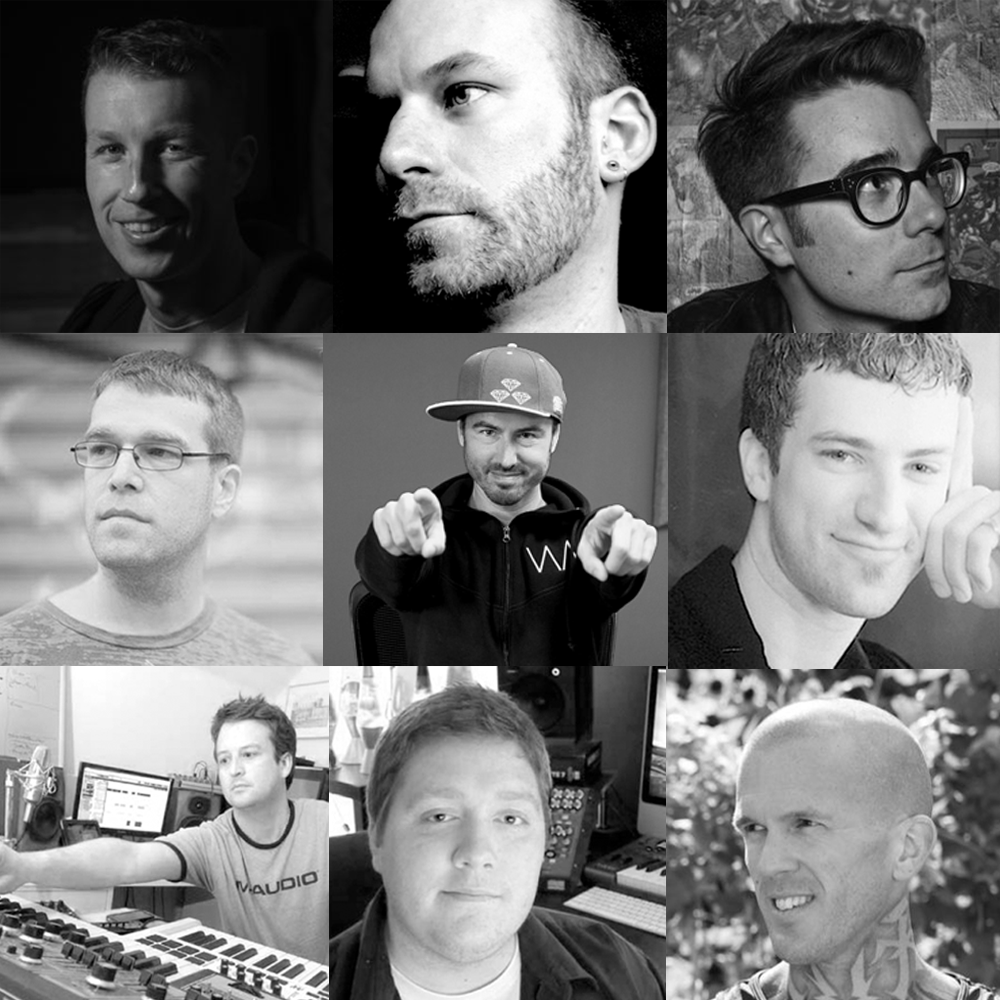 228 Hours of Video
You get 528 HD video lessons within 25 courses that are guaranteed to revolutionize how you write your music. Powerful, succinct, easily digestible nuggets of learning so you can quickly get up to speed and making music.
Downloadable Files
Almost every course includes downloadable Project files, production tools and other educational goodies so you can follow along with each course in detail.
Members Discount
Instantly unlock Members Discounts of 20-60% off our partners & third party plugin providers, including 40% Ableton Live 9 Suite/Standard software, iZotope software, FabFilter and more!
Hear What People Are Saying
"So here is how I ended up here, I saw Vespers on YouTube and he said something that REALLY resonated with me. He communicated that his goal in becoming an Ableton Certified Trainer was to be able to use Ableton "like the back of his hand". I instantly knew that I wanted to do the same. I watched hundreds of free videos available on the internet, but I wasn't really getting anywhere. It was really scattered learning and nothing really stuck.
I decided to buck up and invest in my education by grabbing the Producer Pro Bundle at Warp Academy. I set a goal of watching an hour a day with my breakfast and begin to immediately apply what I learn in my studio sessions. I started with the Art of Synthesis course. It was crazy…the first day off I had and I sat down to start making some synth patches and had the hugest smile on my face! It was such an amazing moment for me.
Almost 2 years later and can fly through Live. I can now express myself musically in this program without stopping and getting pissed off. It's so fun now! I'm almost done my first original song, that I am stoked on, and it's all thanks to this bundle of courses! I'm now currently going through the Mixing & Mastering course right now while I'm finishing my song, and it's rad cause I can go back in the course to go over things I maybe forgot. I don't have to scroll through tons of YouTube videos, I just get the answer right away and move on! Ding dong!
I also just recently bought a few Izotope plugins for 50% off because of the Members Discounts I get access to as a Warp Academy Student!!! HUGE WIN! Love this school and can easily say that this has been my best decision to buck up and get the Producer Pro Bundle!! Warp Academy High Five!"
-Adam Hennessey, Warp Academy Student
Ableton Live 9 Jumpstart
"A course like this is truly indispensable for anyone new to Ableton live. If you just purchased Live and are wondering what to do next, taking this course should be your next move."
-Frank Cozzarelli
Audio Weapons
"There were no "secrets" you were unwilling to share or explain. Great course, learned a ton, extremely gifted instructor, and producer. Thanks again!"
–Joe Ashlar
Creative Mastery
"What a life changer this course has been. I came to become a better musician and thanks to this course I'm on my way to become an all-around better individual… which helps me become a better musician in the process! Simple as that! I wish I could have learned these invaluable lessons earlier in my life! If your motto truly is 'music is my life' but you're feeling unaccomplished and don't know where to start, this course is the ultimate guide!"
-Lionel M.
DJing with Ableton Live
"This course really helped me to dig deep into what I wanted to achieve with DJing in general. I came into this course from the production side of things and not knowing anything about what it takes to DJ. Music, like any art form, is a conversation. Taking the time to define what kind of messages I want to deliver to future audiences as well as deepening my love for music in general were the two biggest things I got from this course. Highly recommended to anyone that wants to learn how to DJ!"
-Brendan Quibin
The Art of Synthesis
"A perfect modern update to the classic NY school of synthesis course. Teaches how to build a sound from the bottom up in a simple, accessible fashion using common tools, but in a way portable across many synth platforms. Phenomenal course worth every penny!"
-Christopher Massa
Blitz Bass
"Such a great course! I've struggled to find another course that has such insight into managing your low end. My tracks have improved tenfold after watching this. A lot of people ask me how I manage to get my subs sounding so smooth, I send them here! In all seriousness, Vespers explains some neat tricks and handy plugins to help you achieve the round fullness that every club track deserves. If you're serious about taking your productions to the next level, then invest in yourself and take the course. 5 stars :)"
-Paul Alexander
Mixing & Mastering
""Absolutely brilliant. I learnt so much from this… things that I didn't know I didn't know… which a really important. It's given me much more confidence, and my tracks are sounding better for sure. Worth every cent."
-Gavin S.
MixLab
""Thanks for putting together such a thorough and detailed class. I really felt like I learned a lot over the last three weeks and that it was money well spent. I'm looking forward to having some time this weekend to revisit a tune I was working on before the class and redo the mix and see how much better it can sound. Also, I was really impressed with the webinar part of the course. Your willingness to answer any and all questions and the breadth of your knowledge was impressive. Being a mostly "in the box" guy, it was nice to hear and think about other uses and issues."
-Mark G.
Music Hacking for Electronic Musicians
"This course is life changing, revolutionary! I've struggled for years to make sense of music theory even after studying it in college. Ray and Vespers simplify it in such an amazing way. And they make it so relevant to modern music with this course!!! Would recommend to beginners or even veterans!!"
-Marzy Bacchus
Music Theory
"Michael's ability to articulate a concept in a clear and concise manner made this course truly enjoyable for me. A complete novice to Music Theory, I really enjoyed levelling up my basic knowledge of the different intervals, scales and chords."
-Andrew D.
Producing House Music in Live 9
"Awesome course! Great to get to sit in with such a talented producer. Giom shows you his template, workflow, and plenty of tips and tricks to how he gets his sound alone the way. He also answers a ton of questions in a very straight forward, no BS kinda way!"
-Nicholas Simonds
Ableton Push 2 Jumpstart
"This course is definitely worth checking out. The attention to detail Brian puts in the modules is fanastic. It would take hours if not days to sift through and be able to find the little tips and tricks searching on Youtube. This course covers the very basics and goes all the way into advanced techniques for you to navigate all of Push 2. If you want to understand Push 2 within a few hours then this is the course for you."
-Ryan Dekker
Guaranteed
Our rock solid guarantee ensures your satisfaction. Refund or exchange this bundle for up to 60 days. Try it out, you have nothing to lose!
Any Device
Courses will work on any device using a modern browser. Our videos and site are designed with mobile in mind. Watch and learn on the go from anywhere.
Lifetime Access
Your courses will never expire. Lifetime access ensures you can watch at your own place, on your own time with no rush.