Did You Know Music Has Source Code?
At Warp Academy, we're always experimenting with better ways to learn. Experimentation and innovation breed progress. In our insatiable desire to help you learn faster, we keep pushing the boundaries. Recently you've seen us launch a new multi-camera live-stream studio. This was a core step in being able to bring you a new form of music education. Now that's in place, we can take an exciting LEAP forwards and catapult you towards your musical goals at terminal velocity!
We're always meeting incredible, prolific producers out at events. These are some of the world's most successful, preeminent electronic musicians. People that would be UNREAL to learn from. With the wealth of knowledge they have, one tiny shred of insight into their production could game-change your music. Almost every single one of these artists are interested in teaching and passing on knowledge. But something always stops them…TIME.
We went on the hunt for a solution, and an idea hit us like a ton of bricks. These celebrity producers are constantly touring. If we could catch them when they were playing a gig in town, and bring them out to Warp Academy Studios, we could host a live-stream with them!
We pitched the idea to some of these producers in our network and shared the concept with them. The answers were an overwhelming YES! Over several hours, they could take you on a rollercoaster journey through their special techniques and personal workflows. Using new emerging live-streaming tech, we could bring YOU, along with all the other members of our global community, together into a virtual classroom. We're stoked to announce that things have come to fruition and we're launching our first episode.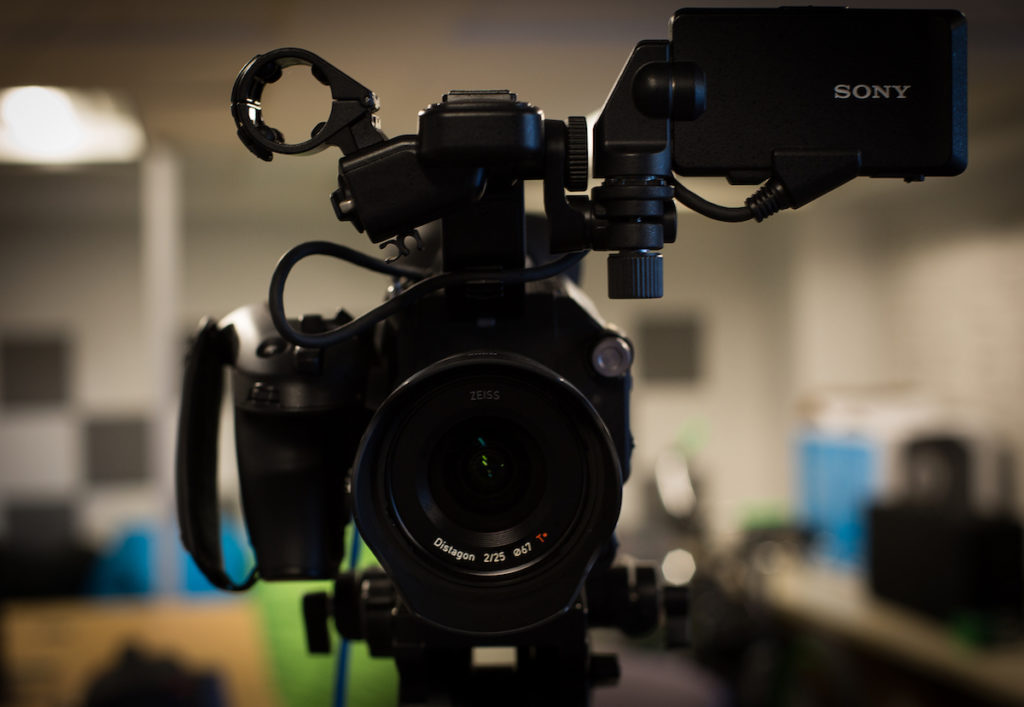 Pushing the Boundaries
In this BRAND NEW live-stream series we've invited a celebrity producer, Giom, into the studio and take you on a wild ride through one of his project files. We know from our research that seeing ideas in practice is a far more effective way to learn than just talking about them. These producers have incredible music that's insanely valuable to take a look inside of. In the world of software coding, when you study the decompiled "source code", you can learn from how the original programmers built it. You can peer into their mindset and adopt some of their techniques.
Source Code with Giom – An Introduction
Look Inside a #1 Beatport Producer's Project File
This is a RARE and unique opportunity to brush shoulders with one of house music's great minds. When you listen to a track, it's often impossible to figure out how it was put together. At best, you're guessing, shooting in the dark, seeking endlessly to create a similar vibe. Now you'll get to actually see the REAL, legit project file of a brand new UNRELEASED track by GIOM. He'll be there to walk you through every step, showing you EXACTLY how it was made!
What You'll Learn
Giom's personal workflows and trade secrets
Specific house music production techniques
What plugins he uses
How he sets up his Ableton production template
How to use his custom Racks and effects chains
Methods to process analog synths
Listen to First Ever Source Code Song: Love / Hate – Giom
What You Get
3 hours of recorded videos, with Giom: $300 value

A full walk-through of all aspects of the project file from start to finish
Includes a dedicated Q & A session with Giom

The full Ableton Live project file for the song "Love / Hate" – $100 value including:

All recordings & samples used in the project
Custom Racks and effects chains created by Giom
Two versions of the project file:

An Ableton Live 9 Suite only version where 3rd party plugins have been bounced to audio. That way you can load the project even if you don't have 3rd party plugins
A full plugins version

Lifetime access to the videos!
Student discounts of 20-60% off our partners and third party plugin providers! (includes FabFilter, iZotope, Xfer Serum Synth, Cableguys, Sugar-Bytes and more!)

You can save literally hundreds of dollars on plugins with deals we have from our partners. This can save you so much money that it effectively pays for this course and then some.

What People Are Saying

"Incredibly interested in this idea. I've paid hundreds of dollars for private lessons just like this. Deconstruction of electronic music is the most helpful way to learn new processes, techniques, and build facility. Really amazing idea here, props!"
– Alexander, writer, Dance Music Northwest
Buy with Confidence with our Iron-clad 60 Day Satisfaction Guarantee
Still on the fence? We're so confident that this course will game-change your music that we're willing to remove any possible downside for you. If this course doesn't blow you away and deliver tons of improvements to your music, we'll refund all your money. Our guarantee extends a full 60 days, twice what most companies offer.
Come sign up. You've literally got nothing to lose and everything to gain.
About Giom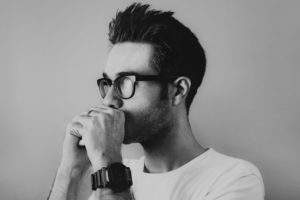 Somewhere between West coast Deep House, classic French house and NuDisco lies the sound of Giom. And when you attend one of his energetic DJ sets, sample one of his many remixes or dance to one of his chart topping #1 singles, the message becomes clear: Giom is here to make you DANCE! Maybe that's why the London-based Frenchman's music has been supported by such an impressive list of the world's best DJs. From Claptone to DJ Sneak, Green Velvet to Joey Negro, Jimpster to Mark Knight, Sharam Jey to Kolombo, it seems everybody needs a bit of the Giom sound in their DJ sets.
In the summer of 2014 his song Dr. Zapp went to #1 on the Beatport Indie/NuDisco Top 100 and has accumulated over 150k plays on Spotify alone. In 2015 Giom launched his own label Supremus Records which, as well as topping the Traxsource Deep House Top 100 for 3 consecutive weeks with its 2nd release has also gained support from the likes of Maya Jane Coles and Maceo Plex.
Giom has worked, released, toured and collaborated with the likes of Riva Starr, Joey Negro, Fred Everything, Loulou Records, Toolroom and Defected Records. He has also headlined and played at some of the world's best clubs such as Fabric (London), Privilege (Ibiza), LIV (Buenos Aires), 360 (Dubai), performing in over 30 countries. Away from house music, Giom's preferred spot is behind the drum kit, which has seen him touring and recording for the likes of Alice Russell, The Nextmen and Kasabian.

Listen to Giom