Product Description
Producing with Racks in Ableton Live gives you a diverse and flexible set of tools to work with essential audio effects, plug-ins and instruments. Racks can be used to stack synthesizers, build complex signal processors, make very playable drum machines, and more! Ask any hard-core Live user and they will tell you that Racks are an indispensable feature that no other DAW has.  Racks allow you to route, combine, and above all, PLAY your instruments and effects in exciting new ways.  They're a sound designer's dream tool, and a live performance godsend.
Introduction to Navigating the Audio Effect Rack
Macro Controls
One of the most powerful aspects of all the Racks are their Macro Controls, which are a bank of eight knobs, each capable of addressing multiple parameters from any devices in the Rack. How you use them is up to you. Construct your own personal monster synth, modulate and morph timbres, or create extravagant effect mappings hidden behind a single interface. You can even color code and rename your Macro controls for quicker reference!
Introduction to Macro Controls
From the creators of DJing with Ableton Live, Producing with Racks is taught by Ableton Certified Training heavyweights Ian Gallagher and Isaac Cotec. In each lesson they take you to the heart of the key features you need to know. After learning Producing with Racks you will be able to:
Use and exploit every control that makes up the four Racks
Multiply your Audio Effect superpowers with Chains, in parallel and series
Use the Macro Mapping Browser to create expressive, playable controls
Seamlessly utilize a plethora of routing options inside of a Drum rack
Learn the essentials to making the complex and exciting drum palettes that make your tracks stand out
Use the sophisticated layering options not found in any other drum samplers
Organize, save, route, and add new levels of detail to your instruments in ways never imagined
and much, much more…

Click on the Course Curriculum tab at the top of this window to see the entire list of topics covered.
What is a Drum Rack?
What You Get
Over 3.5 hours of HD video lessons from Ableton Certified Trainers and industry pros Ian Gallagher & Isaac Cotec
Each video teaches a key core concept in a clear and concise manner.
Student discount pricing (20-60% off) on third-party software from our partners!
About Your Instructors
Ian Gallagher is a producer, songwriter and DJ specializing in hip-hop, house and pop music. Picking up the guitar at age 10, Ian devoted himself to rock and Delta blues guitar, emulating his idols Jimi Hendrix, Slash and Robert Johnson. After high school, he continued his classical studies at New York City's Manhattan School of Music under David Leisner. Three years later, he began studying classical guitar at the University of Maine. At Ableton, Ian worked in the Documentation department for 3 years writing, editing and managing the Live Manual, while also giving Live clinics in the NYC-area.
Isaac Cotec started producing electronic based music in 2005, while working with a project called Psyche Sonics. Psyche Sonics was an experimental group working with the science and research of binaural beats, and altering consciousness through sounds.
Trainer Profile: Ian Gallagher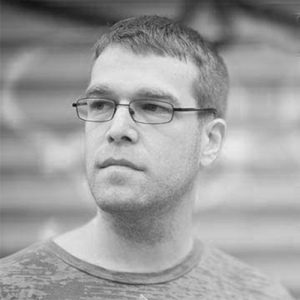 Trainer Profile: Isaac Cotec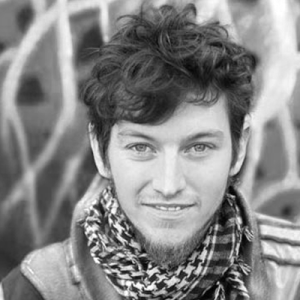 Course Requirements
Access to a computer with a broadband internet connection.
A working copy of Live 8/9 (standard) is recommended, although almost all of the course can be done with Live 9 Intro. Live 9 Suite is not required (but is a lot of extra fun!).
Headphones and/or studio monitors.