Product Description
Mixing and Mastering are equal parts technical skill and artistic finesse – and you need to develop both to achieve top-tier results. This online course will explore the art and science of the mixing and mastering process.
The Mixing and Mastering Bundle includes 2 fundamental mixing and mastering online courses built by Ableton Certified Trainer and Warp Academy Lead Trainer, Jake Perrine.
These 2 courses are guaranteed to help develop a professional and polished sound to your mix! You'll uncover the secrets to getting your mixes to translate and sound good on any system!
You also get to watch a professional mixer's workflow and techniques used on songs from several different genres, and learn how to dial in your mixing tools so you can push your own music across the finish line!
Mixing and Mastering Bundle Courses
Mixing and Mastering
MixLab
Below we've included a short description and free preview video from each course included in the Mixing and Mastering Bundle. If you want to get a full breakdown of each individual course, simply scroll to the bottom of the product page and click on the desired course you wish to learn more about. Each individual course product page will have a full breakdown of what you'll learn in that course, and additional preview videos you can watch.
Mixing and Mastering
In Mixing and Mastering you'll take a look at the tools you will need to make a good mix, including your mix room, monitors, sound cards, your ears, and more. You'll learn how to make mixes that sound good on every system, and understand the various dimensions of a mix, along with the tools used within them.
MixLab
Get the theory behind mixing and mastering with MixLab, a 5 hour course where Jake Perrine lays out all you need to know. Included are actual mix sessions of previous participants projects where he takes the sound from good to great! Learn to push your own projects over the finish line and supercharge your mixing game!
What You Get
21 HD video lessons totalling 35 hours of education
Mixing and Mastering: Templates, samples, racks, synth patches, Q&A Sessions
Student Discounts of 20-60% off our partners and third party plugin providers! (including Ableton, iZotope, xFer Serum Synth and more!)
About the Instructor
Jake Perrine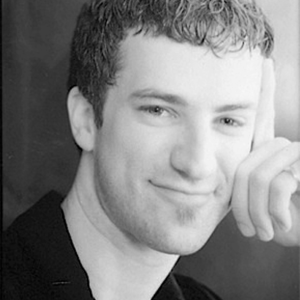 Warp Academy's Lead Trainer and Ableton Certified Trainer Jake Perrine has been a music and education enthusiast all his life. He began composing electronic "bleeps and bloops" in 1984 on an Apple II+. He honed his audio chops as an audio engineer for RealNetworks, pioneering over 200 webcasts of prestigious events such as The Tibetan Freedom Concert, The Intel NY New Music Festival, The Rolling Stones, Elton John, Backstreet Boys, U2, and countless others. His first rock musical work, "VAMP – Consumption in Three Acts," was performed at the Lamb's Theatre in Times Square in 2001. He taught audio production at The Art Institute of Seattle for over a decade.
He was deeply involved with the Oracle Gatherings, as a DJ, musician, performer, sound designer, director, technical director, and ultimately as managing director. Jake has been a house mastering engineer at Seattle's prestigious RFI/CD mastering studio where he mastered over 200 CD projects of musicians from around the world. Jake has self-produced electronic music under the project heading "Spire," showcasing his songwriting, performance and engineering skills, and is one half of the duo Bloom with Michael Maricle.
Since 2010, Jake has written three books on Ableton Live for Hal Leonard publishing. He is also an Ableton Live Certified Trainer. It was at his Live Certification in Seattle that Jake met Vespers, and the seeds of Warp Academy were planted. As Lead Trainer for Warp Academy, Jake has imagined and guided the creation of Warp Academy's ever-expanding curriculum.