Product Description
Learn Ableton Live 9 and Push FAST!
The Jumpstart Bundle is specifically designed to be the best and fastest way to learn Live 9 and Push thoroughly. It is ideal for anyone new to Ableton Live and Push.
Not only will you learn what Live and Push can do, you'll learn fundamental concepts behind each control that provide deeper and more useful understanding. The Jumpstart Bundle contains 2 courses:
Ableton Live 9 Jumpstart
Ableton Push 2 Jumpstart
Below we've included a short description and free preview video from each course included in the Jumpstart Bundle. If you want to get a full breakdown of each individual course, simply scroll to the bottom of the product page and click on the desired course you wish to learn more about. Each individual course product page will have a full breakdown of what you'll learn and additional promo videos you can watch.
Ableton Live 9 Jumpstart with Jake Perrine
Throw out that user manual and learn Live by doing! Ableton Live 9 Jumpstart is a course spanning 8 hours of videos and exercises. It will take you from a complete noob to solid competency of the core functionality of Ableton Live 9. You'll learn by doing as you make a song make your way through the course. Not only will you learn what each feature does, but how to use it creatively, and why it is important.
Ableton Push 2 Jumpstart with Brian Funk
Ableton Push 2 Jumpstart is a brand new course built from the ground up by our newest trainer at Warp Academy, Ableton Certified Trainer, Brian Funk, aka. AfroDJMac. In Ableton Push 2 Jumpstart, you get a comprehensive look at the ultimate way to integrate Push 2 and Live.
After taking Ableton Push 2 Jumpstart, you'll know the Push inside and out. You'll be more productive with your time in the studio and have the confidence to flex the full potential of this music making machine!
What You Get
76 HD video lessons
Downloadable Ableton Live 9 Jumpstart downloadable project files to follow along with the exercises
Student Discounts of 20-60% off our partners and third party plugin providers! (including Ableton, iZotope, xFer Serum Synth and more!)
About the Instructors
Jake Perrine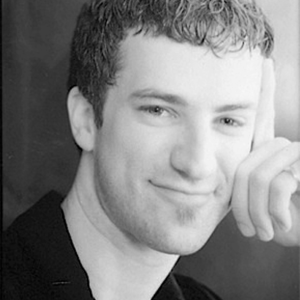 Warp Academy's Lead Trainer and Ableton Certified Trainer Jake Perrine has been a music and education enthusiast all his life. He began composing electronic "bleeps and bloops" in 1984 on an Apple II+. He honed his audio chops as an audio engineer for RealNetworks, pioneering over 200 webcasts of prestigious events such as The Tibetan Freedom Concert, The Intel NY New Music Festival, The Rolling Stones, Elton John, Backstreet Boys, U2, and countless others. His first rock musical work, "VAMP – Consumption in Three Acts," was performed at the Lamb's Theatre in Times Square in 2001. He taught audio production at The Art Institute of Seattle for over a decade.
He was deeply involved with the Oracle Gatherings, as a DJ, musician, performer, sound designer, director, technical director, and ultimately as managing director. Jake has been a house mastering engineer at Seattle's prestigious RFI/CD mastering studio where he mastered over 200 CD projects of musicians from around the world. Jake has self-produced electronic music under the project heading "Spire," showcasing his songwriting, performance and engineering skills, and is one half of the duo Bloom with Michael Maricle.
Since 2010, Jake has written three books on Ableton Live for Hal Leonard publishing. He is also an Ableton Live Certified Trainer. It was at his Live Certification in Seattle that Jake met Vespers, and the seeds of Warp Academy were planted. As Lead Trainer for Warp Academy, Jake has imagined and guided the creation of Warp Academy's ever-expanding curriculum.
Brian Funk
Brian Funk, aka AfroDJMac, is a multi-instrumentalist, singer/songwriter and Ableton Certified Trainer from New York.  He began his musical career with the guitar, playing in numerous rock bands, recording albums and embarking on tours of the East Coast of the United States.  In an effort to expand his studio's capabilities and songwriting arsenal, Brian turned toward computer-based music in 2006.
As a guitarist and songwriter, he found Ableton Live to be the ultimate tool to unlock his creativity and bring his studio creations to the stage. A curious sound designer, Brian regularly releases free Ableton Live devices that challenge conventional sound-design-thinking, via his website and YouTube channel.  His series of Two Minute Ableton Live Tips earned him the title of true "a legend in the Ableton Community" (Ableton Blog 6/26/12).
As a writer and high school English educator, teaching Live and music production is the perfect marriage of two life passions.  Brian specializes in teaching Live for songwriters and rock musicians, home and professional studio application, and live performances.  His experience as a rock musician offers students a unique insight into bridging music of the past with the music of the future.
Brian has written, authored, and produced various courses on Music Production and Ableton Live. He teaches Advanced Music Production with Ableton Live at Berklee Online. Along with his own blog, Brian writes for various music publications on the web.