Product Description
Ever had two samples that you wanted to use together but the timings were just not quite the same?  Whether you're simply looking to add a little humanized feel to your programmed drums, or if you want to hack away and completely overhaul the groove of an existing audio clip, Grooves & Automation will have you creating sophisticated rhythmic manipulation in no time.
Introduction to Grooves
What is Automation?
Automation is the changing of a parameter over time, such as volume, panning, filters – almost any control in Live. Automation is like having infinite hands on a mixing board, doing exactly what you tell them to do, thereby allowing for you to create anything you can imagine. And in Live 9, automation has now found its way into Session View, opening the door to making even more inspired music.
Introduction To Automation
If you've ever been stumped by Automation or just couldn't quite figure out why the Groove pool even existed, then this course will clear all the cobwebs. Ableton Certified Trainer Ian Gallagher takes the reins in this 3 part course covering everything from the basics of making your own Grooves, to using Automation like a savvy musical magician. After rocking Grooves & Automation you will be able to:
Know the various ways to apply Grooves in Live
Make your own Grooves
Use the Groove Pool's sophisticated tools to get the most out of your Grooves
Automate almost any parameter in Live
Know how to expertly use breakpoints and create automation curves
Click on the Course Curriculum tab at the top of this window to see the entire list of topics covered.
What You Get
1.5 hours of HD video lessons from Ableton Certified Trainer and industry pro Ian Gallagher
Student discount pricing (20-60% off) on third-party software from our partners!
About Your Instructor
Ian Gallagher is a producer, songwriter and DJ specializing in hip-hop, house and pop music. Picking up the guitar at age 10, Ian devoted himself to rock and Delta blues guitar, emulating his idols Jimi Hendrix, Slash and Robert Johnson. After high school, he continued his classical studies at New York City's Manhattan School of Music under David Leisner. Three years later, he began studying classical guitar at the University of Maine. At Ableton, Ian worked in the Documentation department for 3 years writing, editing and managing the Live Manual, while also giving Live clinics in the NYC-area.
Trainer Profile: Ian Gallagher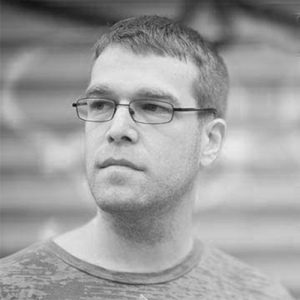 Course Requirements
Access to a computer with a broadband internet connection.
A working copy of Live 9 (standard) is recommended, although almost all of the course can be done with Live 9 Intro. Live 9 Suite is not required (but is a lot of extra fun!).
Headphones and/or studio monitors.