Product Description
Learn to DJ with Ableton Live
DJing with Ableton Live is a fun way to be known for your taste in music and be interacting with the crowd at events. This Warp Academy Course is taught by world renowned Ableton Live Certified Trainers and DJ's.  Their deep knowledge of Live and mixing techniques will get you DJing fast.
DJing with Ableton Live can be a little of a hurdle. You first have to know all the working parts of the program, and then how to wield it for the best possible set.  This course will give you that information quickly and get you past this first hurdle.  This course will help you feel super confident DJing and rocking out for the crowd.
In this online course, Ableton Live Certified Trainers Isaac Cotec and Ian Gallagher will show you all the techniques needed to start rocking out your own live mixes.  If you're ready to get on the fast track to DJing, then this course is for you.  Take the journey from the first steps of DJing all the way to rock-solid proficiency in just three weeks.
Stop dreaming about it, and instead start rocking out on your new DJ Sets.
An Introduction to DJing With Ableton Live
What You Get
Over 7 hours of in-depth video instruction with Ableton Certified Trainers Ian Gallagher and Isaac Cotec.
Downloadable Ableton Live Packs with DJ-specific templates, Effect Racks, and more.
Student discount pricing (20-60% off) on third-party software from our partners!
Preview Video: Why Use Ableton Live to DJ?
What You'll Learn
Setting up a Live Set template to DJ
Setting up MIDI mapping with any controller
Warping Tracks to stay on the beat
Using EQ and Audio Effects for DJing
Ninja mixing techniques like The Slam, The Breakdown, Mixing with Effects, and more
Using cue points and loops for greater control
Finding track keys and harmonic mixing
Moving between different tempos and genres in your DJ set
Cutting up songs into Clips for on-the-fly remixing
Recording and editing your live set for making DJ mixes and demos
Digitizing from vinyl
What to bring to the gig and on the tour
Social media for DJs
File Formats, and where to find high quality tracks for DJing
Managing your music in the Live Browser
Preview Video: Digitizing Vinyl
About Your Instructors
Ian Gallagher is a producer, songwriter and DJ specializing in hip-hop, house and pop music. Picking up the guitar at age 10, Ian devoted himself to rock and Delta blues guitar, emulating his idols Jimi Hendrix, Slash and Robert Johnson. After high school, he continued his classical studies at New York City's Manhattan School of Music under David Leisner. Three years later, he began studying classical guitar at the University of Maine. At Ableton, Ian worked in the Documentation department for 3 years writing, editing and managing the Live Manual, while also giving Live clinics in the NYC-area.
Isaac Cotec started producing electronic based music in 2005, while working with a project called Psyche Sonics. Psyche Sonics was an experimental group working with the science and research of binaural beats, and altering consciousness through sounds.
Trainer Profile: Ian Gallagher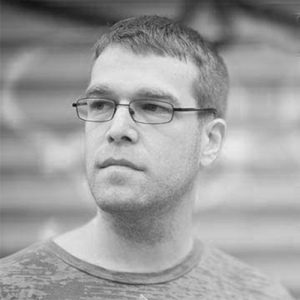 Trainer Profile: Isaac Cotec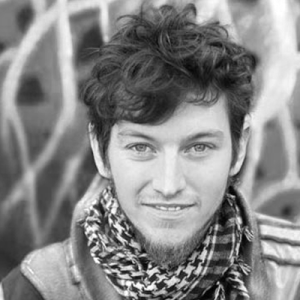 Preview Video: Slice To New Midi
Course Requirements
Access to a computer with a broadband internet connection.
A working copy of Live 9 (standard) is recommended, although almost all of the course can be done with Live 9 Intro. Live 9 Suite is not required (but is a lot of extra fun!).
Headphones and/or studio monitors.
A USB MIDI DJ controller is recommended, but not required.