Product Description
Audio Clips & Warping: Getting to Know the Heart of Live
The fundamental building blocks of Live are Audio Clips & Warping and they are the heart of what makes this powerful DAW great.

There are a wide variety of tools inside of Live that vary the playback of Audio Clips and knowing what they are, and how to use them, is essential to you writing better music fast. Live's Warping engine gives you a unique and elegant arsenal of audio mangling weapons to stretch and warp audio like a rubber band so you can add unique effects to your samples.
Introduction to Audio Clips and Clip Panels
What You'll Learn
In this course Ableton Certified Trainer Isaac Cotec will teach ONLY the core concepts of Audio Clips and Warping inside of Ableton Live. No shortcuts will be taken, no stones will be left unturned. After watching the 40+ HD videos in this course you will be able to make ANY Audio Clip do your bidding. You will be able to Warp audio samples on the fly and correctly select the Warp mode that works best for different types of signals. Here is a breakdown of the topics covered:
The Clip Panel and Navigating Clip Properties
The Clip Box
Time Signature and Grooves
The Launch Box
Launch Modes, Velocity and Follow Actions
The Sample Display Box
Transpose, Detune, and Gain
Loop Settings
The Envelope Box and Working with Envelopes
Warping, Warp Modes and Warp Markers

…and much, much more. Click on the Course Curriculum tab at the top of this window to see the entire list of topics covered.
Introduction to Warping
What You Get
Over 2.5 hours and 40+ HD videos of high quality lessons taught by Ableton Certified Trainer Isaac Cotec
Each video is concise and covers a key topic. It's to the point, no blathering or disjointed tangents here
Student discount pricing (20-60% off) on third-party software from our partners!
Envelope Editor and Quick Chooser
About Your Instructor
Isaac Cotec started producing electronic based music in 2005, while working with a project called Psyche Sonics. Psyche Sonics was an experimental group working with the science and research of binaural beats, and altering consciousness through sounds. Through managing the label, and his own musical career, Isaac Cotec has stood out for his ability to balance the business side of music with his own creative passions. Over the years, while working on his own music, Isaac began teaching recording techniques, sound design, and Ableton Live to private students. For over 5 years he's helped producers step up their game and succeed as musicians. In 2012, Isaac joined the Warp Academy to teach Live through their cutting-edge online music academy. For more information visit Isaac's trainer profile:
Trainer Profile: Isaac Cotec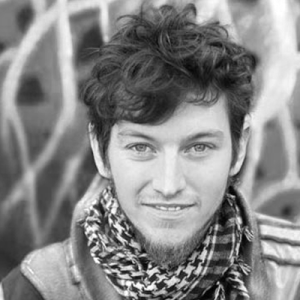 Course Requirements
Access to a computer with a broadband internet connection.
A working copy of Live 8/9 (standard) is recommended, although almost all of the course can be done with Live 9 Intro. Live 9 Suite is not required (but is a lot of extra fun!).
Headphones and/or studio monitors.