The Last Drum Plugin You'll Ever Need: A Review of Addictive Drums 2
Do you have difficulty humanizing your drums? Do your drums end up sounding repetitive and lack character? A real drummer would never make the exact same sound twice in a row, so how does a producer simulate the nuances of live drummers' dynamic realism? Enter Addictive Drums 2 from XLN Audio.
Addictive Drums 2 is a virtual drum instrument that pulls out all the stops to simulate a realistic recording of a drum kit. The logic behind the plugin is super solid and it's really easy to hear, and see what's going on under the hood.
Right out the gates Addictive Drums 2 comes with the 3 most popular drum kits, the Addictive Drums 2 Engine itself, and a MIDI library of over 5000 loops and fills. You have the option of purchasing additional kits as you go along. There is a HUGE variety of sounds and add-on kits available, from Jazz to Metal, and everything in between.
Combining your favourite random single drum samples can be difficult to gel together, and can require manual tuning and extra work. Addictive Drums have made your life even easier by building drum kits that are meticulously matched and tuned, giving you an incredibly cohesive sound.
Unlike many drum instruments and samplers, Addictive Drums 2 employs round robin operations when handling sample playback. This power feature adds real depth and dynamic realism to your MIDI patterns. Getting the same result manually would take an INSANE amount of time, so having this feature work in the background, allows you to really concentrate on your patterns and sounds. A whole bunch of drum hits with different nuances are grouped together and are triggered either randomly or sequentially, this is where the real beauty in Addictive Drums 2 lies.
In this review tutorial, Ableton Certified Trainer, Merlyn Sylva, gives you the full scoop on why Addictive Drums 2 is making waves in the industry, giving you a full tour of some of the power features that are available.
About The Trainer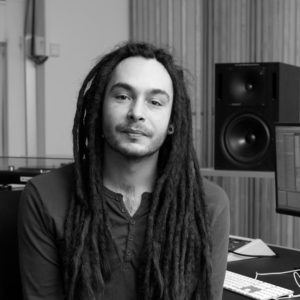 Merlyn Silva is a musician, educator and sound artist living in Aarhus, Denmark. Cutting his teeth as a guitarist in the early 2000's touring with a string of rock and dub groups, Merlyn later took a left turn at the crossroads and enrolled to study theatre in 2006. Shortly after, he stumbled into Ableton Live whilst working on a production, in a search for a more elegant backing-track solution than a CD. He has been mesmerized with the software ever since.
In addition to releasing a stream of glitched-up, psychedelic bass music, producing for singers and creating installation pieces, Merlyn has undertaken extensive research and practice in the areas of motion-capture technology, interactive musical systems and contact microphones.
Merlyn's academic history includes a Bachelors degree in Theatre from the University of Exeter (UK), and a Masters degree in Electronic Music from the Danish Royal Academy of Music (DIEM), where he is currently completing a Postgraduate Diploma. After 10 years of using Live, Merlyn became an Ableton Certified Trainer in July 2016. Merlyn currently divides his time between teaching, performing, and promoting niche electronic music concerts in his adopted Scandinavian hometown.